Riverine Trail - Buggy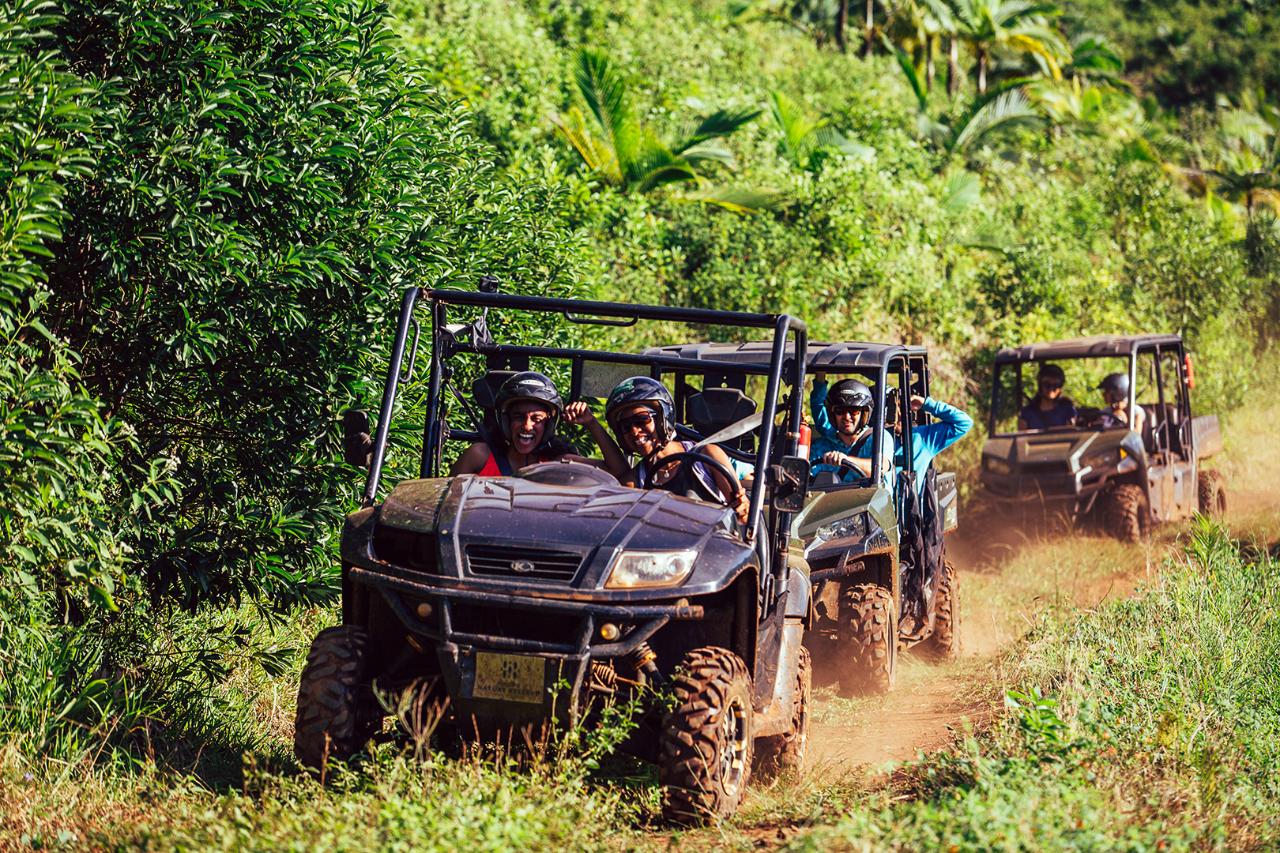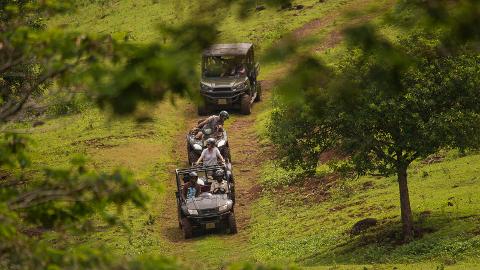 Duration: 90 Minutes (approx.)
Location: Bel Ombre , Bel Ombre
Product code: RTB
The Riverline Trail is a 1½-hour ride along rugged tree-lined trails that leads to the L'Abattis des Cipayes.

Perfect for off-road enthusiasts and for those who are adventurous at heart.
L'Abbatis des Cipayes is the Creole name of the Sepoy camp set up along the Jacotet River to protect the Jacotet military outpost.
Explore this locality laden with 300 years of history; imagining Indian 'Cipayes' constructing their Abbatis (Fortification).
4 Sessions per day (9:00 - 11:00 - 14:00 -16:00)

AGE LIMITS FOR ACTIVITIES
Certain age limits apply for its motorised activities:
Buggies: Drivers must be at least 16 years old and passengers at least 5 years old.

These above age limits have been established to ensure guest enjoyment, safety and security
CANCELLATION POLICY
Our Cancellation Policy is designed to outline the purpose and procedure for reporting cancellation of any of our activities. The Company is committed to uphold the customer relationship and goodwill of the enterprise with an adequate policy. Our provision of this information is to ensure the cancellation of Heritage Nature Reserve activities is reported to the tour operator and its customer in a timely manner in order to cause the least inconvenience.
Reasons for Cancellation:
Cyclonic conditions
Torrential rain or heavy rain causing the tracks to be impracticable or unsafe
Heavy rain causing damage to large sections of the tracks
Unsafe conditions on tracks
Absence of competent person for tours
Client's withdrawal from an activity
Any other 'Force Majeure'


Procedure
Cancellation by the Company
As far as it is practicable, a reasonable advance notice will be given to the tour operator and its customers by the quickest means of communication available (email and phone).
Listed hotel guests will be informed as soon as the notice of cancellation is released.
Clients may be proposed to reschedule to another date upon cancellation by the company.
100% refund will be made upon cancellation of the activity by the company.


Cancellation by the Client
The client can also reschedule his/her activities 24 hours before the activity starts.
100% refund will be made in case of cancellation 48 hours before the start of the activity.
50% refund will be made in case of cancellation 24 hours before the start of the activity.
100% cancellation fee shall be applied when the client cancels his/her booking after 4pm on the eve of the activity.


Refund Policy
Refunds will only be done on the original card used for the transaction.
Refund requests for transactions made more than 2 weeks ago will not be considered.
Refunds will not be done on a different credit card than the one used for making the transaction
Refunds will not done to a different bank account or in cash
The refund amount is calculated as at the refund date and takes into account the prevailing exchange rate applicable at that particular time.